okay ... and here are the updates from last month:

the forum ircam spat pluggos are available for OS X since a while.

adding F-8 audiounit by music unfolding.

tc helicon harmony-4 is a new powercore plug-in by tc.

adding nomad factory blueverb DRV-2080, dual limiting amplifier LM-662, program equalizer EQP-4, and studio channel SC-226.

adding codeoperator CO phaser, CO chorus, CO flanger, CO spectral-RM, CO spectral-panner to the pluggo list.

adding PSP neon to ... guess where.

überschall releases hip hop underground and sixties a gogo (elastik players).

minnetonka audio software releases a VST plug-in version of surcode for dolby.

we an now add antares microphone modeler to the OS X lists.

sophistry is a new instrument by linplug.

audio warrior kreator is a halion engine sample player, and halion symphonic orchestra by steinberg is another thing of that type.
Scarbee vintage keyboard collection and Scarbee imperial drums also belong into this category (but eventually we mentioned them months ago already).

usb audio releases plugsound pro for a reason i do not know.

d-sound announces bassplayer host and plug-in, which is more or less indentical with GT player. they also release a little host program called live fx.

the d-sound "player" programs now come with some new VST and AU effects called auto tuner, pitch shifter, parametric EQ, octaver, exciter, level control, valve preamp, speaker simluator, and amp simulator.

MPL-1 is the first mac port of kjaerhus audio.

adding yellowtools freedom effect

adding focusrite liquid mix to both lists.
liquid mix offers 24 channels of liquid channel style effects running on a little hardware accelerator with knobs.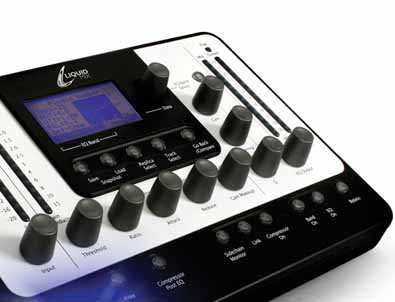 if this will be under $5000 and does what it promises, (and obvioulsy operates in stereo unlike the original liquid channel) it might be a serious alternative to powercore or UAD like systems.

did we already add chris hein horns by NI/best service ?